While there are many different indicators of project success, it can be hard to know which ones need to be considered during construction or after completion. The way you measure the success of your London construction project will depend on its size and type but many factors will remain constant. These are the things that will let you know along the way what needs to be changed or what is going well. It is important to keep these indicators in mind as they will help you work more efficiently and produce the best results.
You should be doing an informal evaluation throughout your work anyway which will keep you on track. But there is also the overall evaluation to consider once the work is completed. This gives you an opportunity to compare the results against the original estimates. The information you gather here can be used to move forward (or not) with the next section. In this article, we will be looking at some more ways you can measure the success of your London construction project and ensure the quality and quantity of work is on track.
Critical factors
Before you even begin to gather any data, you need to know how you will use it in order to reach a conclusion. Without an idea of what limitations you may have or which factors are going to affect the success of the project – you won't know what to measure or how it translates into productivity. Keeping track of performance will aid you in this process. Some critical indicators to consider include:
1. Stakeholder Satisfaction
Largely in the production sector, stakeholder satisfaction has become something of great importance. It can be defined by how closely you achieve or exceed the initial expectations in each section of the project. Stakeholders are becoming more involved in the implementation of construction processes or design stages. This means they are more able to understand why or how things are being done. Therefore, it is critical project managers listen to concerns or requests in order for stakeholder satisfaction to be as high as possible.
You will be able to measure this by the outcome of each stage. The satisfaction at this point will be directly impacted by the rest of the factors we will discuss – such as budgeting and time constraints. However, you can also receive direct feedback in the form of reports or verbal reviews from people like councillors or funders. This is going to be the most personal way to measure success and will work in tandem with other quantitative data to reach a cohesive conclusion.
2. User Satisfaction
At the end of the day, the biggest way you are going to be able to measure the success of your London construction project is by reviewing the functionality and general outcome beyond completion. All of the data you collect along the way will help you towards a brilliant customer experience and hopefully give the users the best result. They are the ones who will ultimately determine the reason behind each area and will have certain expectations to impact the work being done. If you can safely say you have met or exceeded these, then you will be celebrating a successful job.
Having said this, their satisfaction during the whole process is crucial. Don't forget to think about who they are. The specific ways in which they use the building will determine design and management decisions. You don't want to get to the end and find out that things should have been done differently halfway through. Sharing the documentation of everything we have discussed will be key in making sure people's time isn't wasted. It will also make stakeholders feel more included in the process and allow them to have a better input to key decisions.
3. Energy Efficiency & Carbon Emissions
Unfortunately, construction is a huge contributor to greenhouse gas emissions. This means it is vital we set green targets during every job and use data to keep track of how we are doing. Overall, the aim is to exceed these targets in the sense that we want to be emitting as little as possible. One way we can be conscious of this is through our utilisation of different materials. Sustainability and energy efficiency are taking priority over cost-efficiency nowadays. While we want to keep to that tight budget, it is just as vital we meet our green targets. 
We also have to think about the transportation of materials and workers. Project managing means overseeing those on-site and ensuring everything is being done to the highest standards. As part of that, we need to make sure that vehicles and equipment are being used properly and for the correct purposes. Where possible – we want the least amount of movement by fuel-powered vehicles. Energy-efficient vehicles and local sourcing will help to mitigate the high levels of pollution we have seen previously.
As we mentioned above, stakeholder satisfaction will be directly impacted by key factors. As well as hitting our green targets, these areas may include:
4. The budget
No matter what you are working on, this is something that will be carefully considered and planned before anything happens. The results will ultimately fall down to whether or not you have gone over the budget by the final day. It can be really hard to stick to and there will inevitably be issues cropping up that may need extra finances. It is also common to find elements that had not been considered during planning or external factors that impact the work. 
This is why it is so crucial to track your spending through every stage. The budget should account for all components, so you can compare it to estimates as you go along. At the end of the day, you can look back and find areas that cost you a lot more than expected, and understand why that was. Similarly, you may come across times where you could have used a cheaper method or material to complete some work that would have brought spending back down. Either way, keeping a record will allow your future jobs to become much more cost-efficient. 
5. Health and safety
Another really important way to measure the success of your London construction project is by monitoring the health and safety of everyone involved. Enforcing guidelines and regulations is one of the most vital steps as it ensures the team are correctly documenting and addressing any issues that may arise. Problems that occur in this department can set you back massively in time and costs. Tackling and monitoring them from the start will help mitigate any knock-on effects and keep you on track for the final outcome.
In order to gauge how well you have done, you could think about documenting how many safety briefings you have on-site. As well as this, you shouldn't forget to record who attends them. This will give you data to use in case of violations and incidents. Furthermore – keep a note of safety inspections to complement the evaluation on completion of the project. You will be able to see how consistent the health and safety was across the board and how well you complied with standards.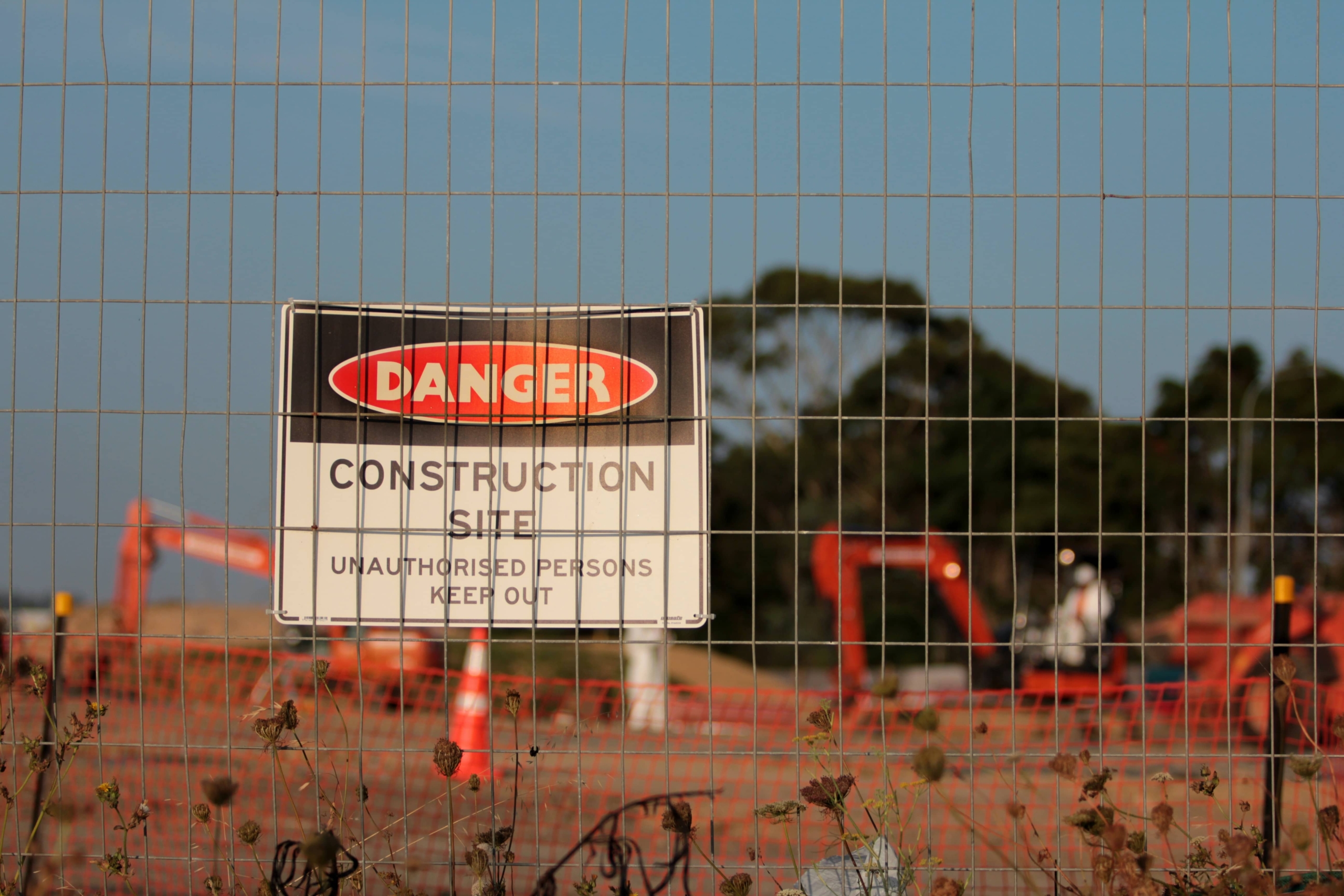 6. Timeline
Facing delays can be infuriating but oftentimes cannot be helped. Whether it is poor weather or shortage of materials – external factors can throw you off by months in some cases. Managers and stakeholders should understand that you have completed your work when possible to do so. However, it is still important to keep track of where you are and how the timeline is progressing. There are a few ways to do this that may be helpful.
1 – Set weekly deadlines for tasks that can be carried out quickly and those that will be least affected by external factors. 
2 – Long term goals can help you keep on track with client or stakeholder expectations. These are the goals that will likely be presented to those overseeing the work to ensure the larger components are on track for completion.
3 – Benchmarks offer more flexibility and can help when external factors do come into play. If you are aware of a common issue within certain parts of the work – it may be better to use a benchmark so that people know what to aim for. At the same time, the flexibility allows for other tasks to be fed in between. 
Identify benefits of hitting targets
This is a great way of prioritising tasks when you get hit by unexpected slumps or setbacks. Those short-term goals you set at the beginning of a project will have benefits associated with them. Will it save you money to complete something early? Will it get you ahead of schedule to get a task out of the way? Could one part be stopping you from completing the long-term goals? Everything like this will give you an insight into what needs to be done with urgency. 
Once you understand the benefits behind each target, you are in a better place to delegate tasks and get people set up in different areas of the site. Communicate these outcomes to the team and you will be able to encourage productivity and quality work. This will help you when it comes to all of the points we mentioned above. Covering them all in one go will get you off to a good start where all the people involved are on the same page. 
Need help to measure the success of your London construction project?
It is clear to see that quality planning and documenting is crucial for a positive outcome. So make sure you keep on top of each aspect associated with the job or delegate management to others that can oversee. This will give you a record of work being done as well as a way to compare with estimates along the way. Everything you do to keep on top of the workers and job as a whole will give you the best chance of having a satisfied stakeholder at the end of the day. 
With every project, we take into account the impact it will have on residents and the wider community. We pride ourselves on carrying out every build or service considerately and efficiently. Our highly skilled, 18-strong team of experts really get to know our clients so that the entire process can be as gratifying as possible. 
Are you looking to begin a home development project and want to work with a trusted, reputable construction consultancy? Contact us today here or call 020 8777 7700 and a member of our dedicated team will be more than happy to discuss your individual requirements.