If you are a contractor, architect or developer, then you will likely know some of the reasons for having a surveyor on your team. But what is the role of a quantity surveyor and why are they so important?
In this blog post, we will explain everything you need to know about what these people in our team do and how they could help you with your next construction project.
Who Are They?
Also known as a cost manager/consultant, the clue is in the name. These are people associated with the project who are responsible for keeping everyone else updated on expenses, the remaining budget and challenging associated costs. They are professionals who work on behalf of either the contractor or client during a construction project.
The Role of a Quantity Surveyor
Honestly, a lot of what they do is paperwork but that paperwork is highly important! They are constantly monitoring the project to make sure that it meets all legislative requirements as well as keeping an eye on costs.
This includes materials, labour and anything else associated with the build.
If there are any issues, they will be able to suggest ways to overcome these efficiently and within budget. The aim is always to ensure that the project runs smoothly and does not overspend.
The quantity surveyor will also work with the tendering process and will be responsible for creating reports, feasibility studies, cost analysis and much more.
Why Do I Need One?
If you are embarking upon a construction project, then it is essential to have a quantity surveyor on your team.
Budgeting
They will be able to provide you with an in-depth analysis of costs, timescales and any potential risks associated with the project. This allows you to make informed decisions about how to move forward.
Having a quantity surveyor also gives you peace of mind that someone is keeping an eye on expenditure and making sure that everything stays within budget. If you can't afford to carry out a certain aspect of the work or if the project doesn't make sense financially at all – it will be flagged early
Legal Matters
There are a lot of legal requirements associated with construction projects. The role of a quantity surveyor is to make sure that your project meets all the necessary health and safety standards as well as making sure that you have the right permissions in place.
This includes things like building regulations, planning permission and environmental impact assessments.
If fixing issues like this are going to cost more than the outcome is worth in return – the expert may advise you on the benefits of a feasibility survey or even offer alternative solutions that could help improve your finances.
Valuations
Throughout the construction process, a quantity surveyor will be carrying out valuations. This includes an interim valuation which is completed at various stages of the project to make sure that you are being charged correctly for work completed so far.
There is also a final account valuation which is prepared when the work has been completed and all invoices have been received. This allows you to check that you have not been overcharged and that any variations to the original scope of work have been accounted for.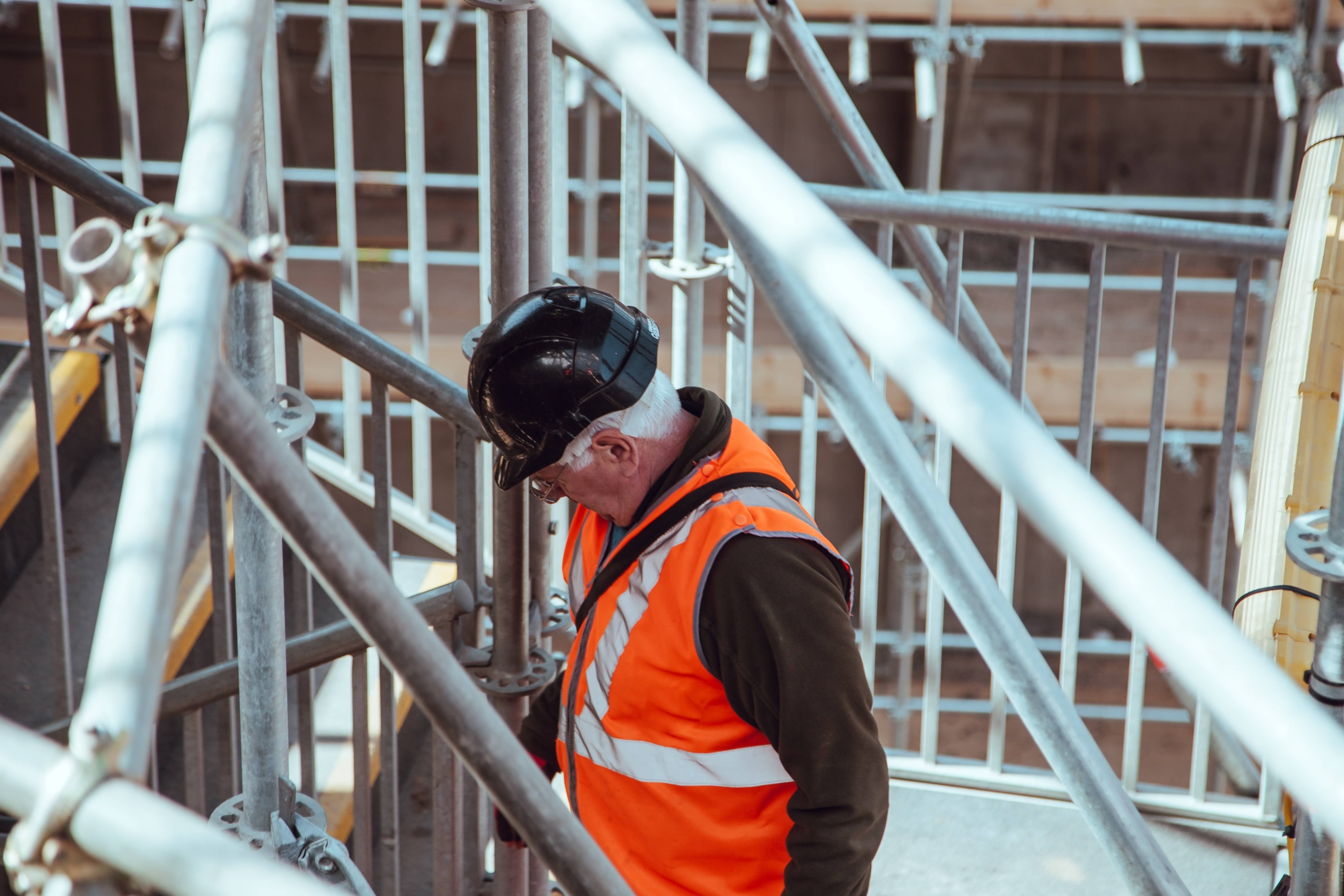 With so many subcontractors and areas of construction happening in tandem, it is difficult to keep track of costs at every point. Having someone dedicated to the management of these factors will ensure your project moves smoothly.
Expert Advice
The role of a quantity surveyor isn't just to complete paperwork – they are experts in their field with years of experience working on construction projects.
This means that they are well-placed to offer advice on anything from tendering and procurement to project management. If you are unsure about anything related to your construction project – they are the people you can turn to for help.
Blakeney Leigh offers a comprehensive Quantity Surveying service which includes all of the above and more. We work with clients throughout the UK on projects of all sizes, so no matter what your needs are – we can help. Get in touch with us today to find out more about how we can assist you.
Qualities of a Good Quantity Surveyor
If you are looking to hire an expert for your next project, we know you're going to want to nab the absolute best in the business. Look out for these traits and areas of expertise:
– Organised and efficient
While this is key for keeping track of costs and multiple subcontractors, it doesn't just apply to the budgeting side of things. A good quantity surveyor will also be highly organised in terms of overseeing the whole life cycle of a project.
They'll be involved in a number of factors that come together to complete a job, so having the ability to understand where they lie will allow you to get the best report and ongoing analysis.
– Strong negotiation skills
When it comes to construction, there will always be some back and forth between different parties. A good quantity surveyor will know how to handle these negotiations without jeopardising the project or your relationship with other stakeholders.
– Excellent communication skills
This is another important trait as it allows that member of the team to effectively manage expectations. If there are any issues with the budget or timeline, they will be the one to communicate this to you in a way that doesn't cause alarm.
A good quantity surveyor will also be able to take your ideas and vision for the project and explain it to the rest of the team in a way that everyone understands. This helps avoid any confusion further down the line.
– Understands building regulations
There are a lot of regulations that need to be adhered to in the construction industry. The role of a quantity surveyor is to have a detailed understanding of these and how they apply to your project. This helps to avoid any costly mistakes being made further down the line.
They should also understand how the costs associated may impact the life of your project.
– Anticipating Issues or Risks
A good quantity surveyor will also have the ability to anticipate any issues or challenges that may arise during the course of your project. This includes anything from environmental factors to changes in the scope of work. By being able to identify these risks early on, they can help ensure everyone is acting accordingly.
Only experience can really supply this quality as you get to know what sort of things can throw a spanner in the works. With similar projects, there may be similar concerns or expectations that just don't get seen through to the end.
How Can Blakeney Leigh Help You
At Blakeney Leigh, we pride ourselves on our team of experienced and qualified quantity surveyors. We have worked on a wide range of projects and have the knowledge and expertise to help you with anything you need.
If you are planning a construction project and need some help with cost management, then please do not hesitate to get in touch. We would be more than happy to discuss your specific requirements.
We'll provide you with accurate and timely cost advice throughout your project to make sure that construction costs are kept firmly within your budget. Innovative use of materials, different methods of procurement, different forms of construction, low energy systems, and recycling are just some of the issues we consider to help you achieve your aims of long-term cost savings and sustainability.
The role of a quantity surveyor is important, but if you're looking for more than that, you can also take advantage of our other services.
The benefit of working with a multidisciplinary business is that not only do we have decades of experience in the industry, but you can work with our team of reliable experts for every element of your project.
Get in touch today to have a chat and see where we can begin.