After the tragic Grenfell Tower incident in 2017, a spotlight was shone on the issue of unsafe building materials in the UK for construction projects, with cladding legislation in relation to fire at the forefront of this discussion.
In this Blakeney Leigh article, our team will be exploring what this means moving forward for building owners and those undertaking home development projects. Fire safety is of the utmost importance, you want to fully trust the building you are in is safe for residency. And certainly, construction consultancies should take full responsibility to ensure high quality materials are utilised so governmental standards are thoroughly met. So, without further ado let's delve into classing legislation…
What is cladding?
Cladding is an external material used to insulate and improve the appearance of buildings. It can also help to protect buildings from harsh weather conditions. Whilst it can be found on a variety of buildings, typically it is associated with high-rise. And, therefore, commonly it is a controversial topic for renters to try and get to grips with. 
Many of the materials used for cladding have been found to be highly combustible, prompting a building safety crisis affecting thousands across the UK.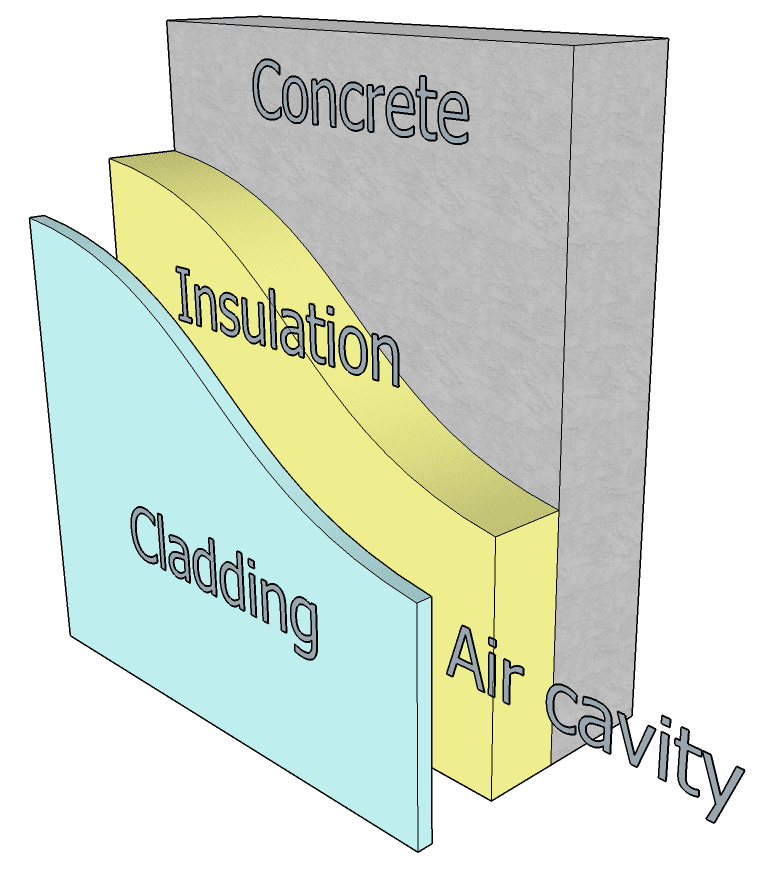 Who is responsible for cladding legislation in relation to fire?
Freeholders, who own the land the building sits on, are supposed to absorb the cost and make the building as safe as possible for those renting. But, in practice this expense is passed on to their leaseholders – commonly, the property owner. 
These leaseholders have been forced to pay for additional safety measures until the inadequate cladding or insulation is stripped off. This expense can easily run into the tens of thousands of pounds, an impossible sum for the majority. 
What's more, it can then be extremely difficult to sell their property on, even if the cladding is classed as low risk, as many mortgage lenders refuse to offer loans on these buildings. There was major concern that flats in high-rise blocks wouldn't represent good security and that owners could be liable for remediation costs. In some cases, the surveyors acting for lenders gave flats a value of £0, or significantly lower than the expected average price.
How have the rules changed surrounding this legislation? 
In January 2020, the government advised that owners of all multi-storey residential buildings should investigate the risk of combustible cladding. However, the assessment of fire risk in such a wide range of buildings has proved problematic in practice, largely due to a lack of information regarding material performance. As a result, the outcome of inspections have been inconsistent for similar properties. 
And so, this has led to the recent introduction (May 2021) of the PAS9980 – Fire Risk Appraisal and Assessment of External Wall Construction and Cladding of Existing Blocks of Flats – Code of Practice. A move away from the previous Article Note 14 which was published with an aim of providing guidance for building owners with non-ACM materials in their external wall systems, including cladding and insulation.
While not a legal requirement, the note gave strong guidance to owners of buildings above 18m to take "general fire precautions" in their buildings and to make sure that external wall systems are "safe".
As you can see, this is rather vague and would cause significant confusion making it difficult for many to sell or acquire mortgages. The PAS9980 details specific aims to bring consistency to legislation, including:
To provide fire engineers with a standard methodology for appraising and assessing the scope for, and risk from, fire spread via external wall construction and cladding, such that the outcome can be used to inform a building's fire risk appraisal and assessment (FRAA)

To enable recipients of an FRAA to understand the process and methodology applied and to interpret the findings

To assist non-specialists reviewing an FRAA to understand the risk of external fire spread in the context of a building's overall fire strategy and fire safety arrangements

To enable common relevant terminology to be adopted by all who carry out FRAAs and to promote consistency in them and a pragmatic and risk-proportionate approach to them

To enable consistent training in carrying out FRAAs and thus facilitate more entrants into the profession

To satisfy professional indemnity insurers that there is a national standard underpinning consistency in the carrying out of FRAAs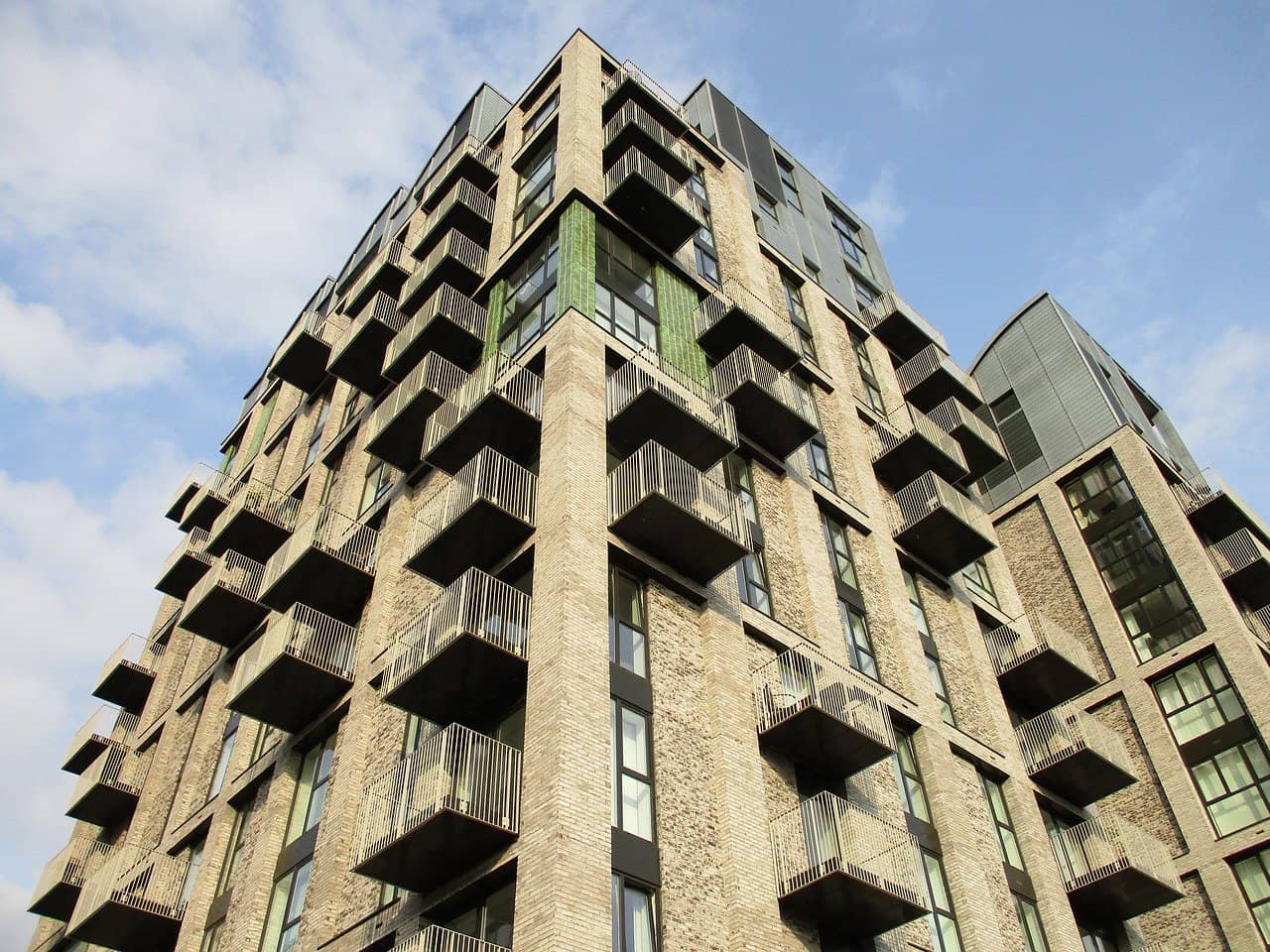 The next steps…
The government has pledged to provide £1 billion to fund the removal and replacement of unsafe cladding systems, in addition to the £600 million which has already been made available to ensure the very highest-risk cladding is quickly dealt with. Whilst this may seem like an effective initiative, it's unlikely this will be anywhere near enough to cover the remedial costs for every affected property in the UK. 
The deadline for building owners to apply for the Building Safety Fund has just recently passed, but this should see action soon taken to overcome this highly stressful situation for many. If you are a property owner, you must be proactively taking steps to improve the safety of your building, particularly in regards to cladding legislation in relation to fire. 
Ensuring you work with an experienced construction consultancy on your home development project
When choosing a building contractor, you should consider your choice very carefully. Ensure you undertake extensive research before employing them for your next project as this could be the difference between success and failure. If you employ a reputable building contractor in terms of price, reliability and workmanship, the potential for problems will be greatly reduced. Particularly when it comes to cladding legislation in relation to fire, your construction consultant must be experienced to confidently handle any doubts you may have – ultimately, providing you with property peace of mind. 
So, how do you choose a reputable contractor? 
Get recommendations
Reliable contractors will be widely recommended by their local community and thus, should be recognised as the go-to construction consultancy. Be sure to check out any supplied written references and, of course, communicate any worries or concerns prior to signing an agreement. You want to trust who you work with will make the right decisions, putting your safety at the very forefront of the project. 
Alongside this, find out how long the business has operated for – do they have a premise you can visit if needed? Have they completed similar projects in the past and were deadlines met? And, can you easily get in contact if you have any questions? Customer service is a factor commonly underestimated, yet essential as a project can span over several weeks. 
Check quotations thoroughly
Before you sign a contract, you should obtain at least three quotations and ensure you understand exactly what services are included within this. Never make assumptions about the quality of fixtures and materials utilised, but instead ask for a complete breakdown to ensure your expectations are met. 
Remember, you get what you pay for – the cheapest price is not always going to be the best viable route as corners may be cut to try and compete with higher quality construction consultancies. 
Get everything in writing
You should be provided with a detailed contract when beginning a home development project. Certainly, you want to ensure you have everything clearly outlined in writing to avoid any confusion should an issue arise. A competent construction consultancy should be able to provide this with little fuss, and it could be a major red flag if this is not offered to you before work begins. 
Cladding legislation in relation to fire and your home development project
When considering home development, you should carefully consider what materials are utilised for your cladding and insulation. The Housing Secretary has recently announced plans to introduce a Gateway 2 developer levy which will be targeted and apply to those seeking permission to develop high-rise buildings. 
In addition, a new tax has been introduced for the UK residential property development sector, raising at least £2 billion over the next decade to help pay for cladding remediation costs. The tax will ensure the largest property developers make a fair contribution to the remediation programme, reflecting the benefit they will derive from restoring confidence to the UK housing market.
The Grenfell tragedy laid bare the failings of the construction industry dating back decades, but this latest legislation update will ensure people are safe and feel safe in their own homes. Protecting future generations from similar mistakes, tighter regulations have been brought forward to prevent malpractice arising again. 
Blakeney Leigh, the construction consultancy you can trust…
Established in 1986, our dedicated team here at Blakeney Leigh have been delivering high-quality building, construction and property services to our clients for over 30 years. We use only the highest quality in terms of materials and using our knowledge and experience, ensure we meet the very latest industry standards. 
We know how important safety is within a property – it should be a priority for all housing developments. And so, our team is always on hand to answer any queries and confidently handle any concerns you may have, particularly surrounding cladding which has been a seriously neglected topic. Failure to work with a reputable, established consultancy could not only see you face additional unnecessary expenses but it may also be adding significant risk to residential safety. 
Are you looking to begin a home development project and want to work with a trusted, reputable construction consultancy? Contact us today here or call 020 8777 7700 and a member of our dedicated team will be more than happy to discuss your individual requirements.