In a world where the environmental impact has become a major priority for all industries, questions around social value have, until recently, taken a back seat. Given the climate crisis and media attention around pollution and energy consumption by UK homes – we understand their priority in many ways.
However, today we are beginning to link these issues with those of social impact in the construction and consultancy industry – not only due to growing awareness but because of the increasing demand.  Local authorities, developers and housing associations are all looking for ways to increase the social value of their projects and demonstrate the advantages of social housing.
There is a realisation that if they don't act now, they will not only be contributing to environmental decline but also exacerbating social inequalities.
It is estimated that by 2050, 66% of the world's population will live in cities. That is nearly 2.5 billion more people than in recent findings. It is therefore essential that we plan for this growth now, and consider how we can make our urban areas more sustainable, accessible and liveable for future generations.
With the continuing development of carbon-zero housing and the steps forward in affordable homes, decent home standards and innovative new building methods – we are well on the way to doing so. 
Social housing is a vital part of this puzzle. It not only provides much-needed properties for those on lower incomes or with disabilities, but it can also act as a catalyst for regeneration and community cohesion.
At Blakeney Leigh, we are proud to be working with many of the key players in this sector and using our skills and experience to help deliver these crucial projects. We understand the challenges faced by our clients and are committed to supporting them in any way we can. Whether that's through quality surveys, clerk of works or project management – we are here to help make a positive difference.
Family Stability
One of the advantages of social housing is that it provides long-term living accommodation and consistency for those who may otherwise not have the option of living independently.  This is particularly important for families with children, who need stability to enable them to thrive.
Adults are able to delve into the world of work – having the ability to commute and have proof of a stable residence. We also can't forget that children will have better access to local schools. 
It has been shown that this simple consistency many take for granted can improve a child's chance of performing well in school and leading a life into higher education, work and family life that is expected of them.
Creating accessible accommodation and ensuring it is of a professional and high standard takes the work of everyone in this industry – we are just the start.
Greater Independence
Social housing can also provide disabled people or those with learning difficulties with the adaptations they need to live independently. This can include features such as level access, wider doorways and supported living spaces.
We recently worked on a project for the borough of Greenwich whereby brand new flat blocks were created to house people with learning difficulties. Without these types of amenities, many are forced to forget about their independence into adulthood altogether.
It also provides some relief and reassurance for their families – knowing they are safe in a home to call their own. Many with this opportunity have seen great improvement in the quality of their lives and have branched out to achieve things they may have never had the chance to before.
Stronger Communities
Social housing estates can be fantastic places where people come together to support each other. They can also provide opportunities for employment, training and volunteering in an area where many could be facing similar struggles.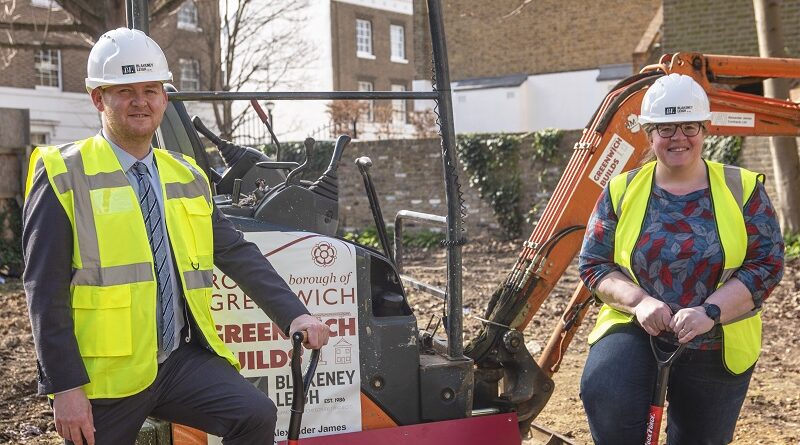 Regeneration of our towns and cities will not only improve the look and feel of the area but also create new employment opportunities and a far more sustainable construction process.
With the rise in urban living and demand for safe accommodation, it is more important than ever that we continue to monitor construction and that professionals like our team at Blakeney Leigh can step in to ensure quality.
Only then will we be developing a sustainable community that feeds the expectations of the government and the growing needs of the population.
Decent Home Standard
The UK's high demand for social and affordable housing runs a risk of creating temporary structures or fast developments that serve no purpose in housing those in need long-term. Part of our job is to carry out Stock Condition Surveys and monitor the entire construction and design project to ensure every aspect lives up to the decent home standard.
But we are not just looking for the bare minimum. Many of our recent projects have focused on new technology and going above and beyond to incorporate elements that will better the energy efficiency and long-term output of these houses.
The Future Homes and Buildings Standard is a set of regulations that will ensure new homes built from 2025 will produce 75-80% less carbon emissions than homes delivered under current regulations. 
The result of this, alongside our current work, means we are looking at safe, affordable and accessible properties that are benefitting the occupants and wider community. 
The Advantages Of Social Housing – Our Contributions
We have a responsibility to those who need social housing the most and it is something we take very seriously. The work we do at Blakeney Leigh is just a small part of what needs to be done – but it's a journey we are committed to taking.
Social housing projects (if managed correctly) can have so many positive outcomes. But when we couple the traditional approach with energy efficiency, and modern methods of construction – we could be looking at plenty of new technologies that keep fuel costs low for occupants whilst at the same time reducing the nation's carbon footprint.
The advantages of these projects for those living there are invaluable. But the bigger picture and the benefits for future generations as well as the state of the country are forever.
These are just some of the things that make us proud to be part of such an important industry. It is crucial that we continue to fight for its survival and delivery, so that future generations can benefit from what it has to offer.
If you would like to know more about our work in this sector or how we can help, please get in touch. We would be more than happy to discuss your requirements further.